Le mythe Rough Trade, selon lequel le fameux label britannique tape toujours juste, n'est pas prêt de s'effondrer. Sceptique? Précipite-toi sur From The Hills Below City & laisse tes doutes se dissiper. Houndmouth, la dernière petite recrue de Rough Trade, livre un premier album éthéré & prometteur.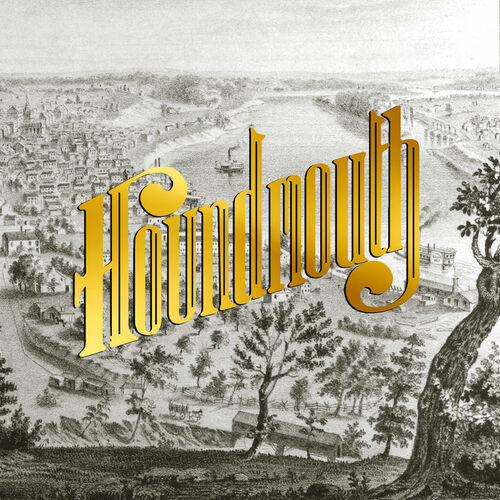 Rough Trade # 2013
L'album s'ouvre sur un
On The Road
on ne peut plus convaincant. Son intro légère & accrocheuse nous transporte directement dans l'univers folk d'Houndmouth. Un constat: les quatre américains maîtrise avec habilité les nuances & les tensions. Si leurs débuts de morceaux se font -en apparence- timides, ce n'est que pour mieux se révéler par la suite, comme en témoigne l'excellent
Come On, Illinois
ou encore
Krampus
.
A bien écouter la suite de l'album, on comprend tout de suite pourquoi Rough Trade a craqué pour Houndmouth. Avec l'entêtant Casino (Bad Things), le charmant Houston Train ou encore l'orchestration typiquement théâtrale de Comin' Around Again, Houndmouth incarne le charme américain. Mention spéciale pour Long As You're At Home & sa question existentielle "who am I supposed to be?".

Comme tu l'as sûrement compris, avec ce premier album sans faute, Houdmouth rentre dans la cour des grands. Il ne reste plus qu'à leur souhaiter une aussi jolie carrière que celle de leurs camarades de Rough Trade... Et à attendre leur venue en France!
Je vous laisse avec le clip de Penitentiary,
Enjoy... & play it louder!!