C
eci n'est pas une blague. Une étude américaine a récemment prouvé que la nostalgie était, en fait, bénéfique pour le moral. Matthew Daniel Siskin - aka Gambles - l'a très bien compris. Pour
Trust
, plaintes & lamentations sont au rendez-vous. Celui qui ne se décrit pas comme un chanteur folk y ressemble pourtant étrangement... Ecoute.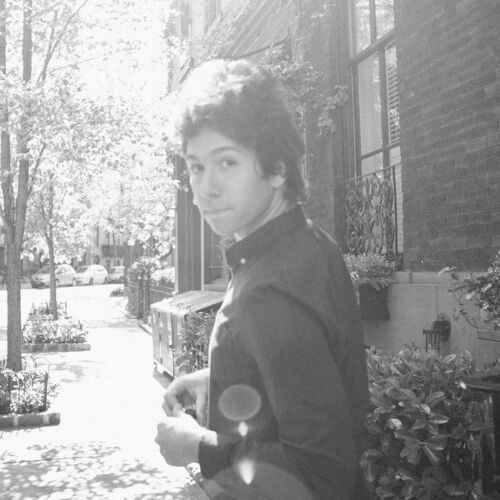 Gambles se suffit à lui-même. Sa voix éraillée & plaintive remplit l'espace laissé par sa guitare divinement folk. (Ne lui en déplaise, donc). De quoi faire une bande-son sur-mesure. D'ailleurs, l'énumération des qualités de son amoureuse "
I love the way you blink your eye
s" dans
Angels
rappelle l'amoureux transit qu'interprète Joseph-Gordon Levitt dans
(500) Days Of Summer
.
Mais Gambles ne chante pas que l'amour, comme en témoigne l'onirique So I Cry Out, "So I cry out a world we could not regognize". Loin d'être fataliste, il ré-écrit le passé & invente le futur. Qui n'y a jamais songé? "But if we have made what we tried to have, that boy or girl would have been so love"
Comme tout bon chanteur (folk), Gambles siffle sur
Rooftops
ou
Schemes
&... chante son désespoir sur
Trust
. Sur l'onirique
So I Cry Out
, Gambles chante "
it's sad to blame when things go from good to dark
" alors que sur
Safe Side
, il se montre intransigeant "
there's no forgiveness tonight
".
Et pour ceux qui craindraient un album trop lisse, il n'en est rien. Gambles, munit d'une simple guitare, s'évertue à capter notre attention. Un songwriting hors pair & une guitare qu'il sait faire rugir à bon escient, Gambles s'amuse de ses silences (
Clear
). Délicat & poétique,
Trust
est un ersatz d'exception à Radiohead pour les dimanches pluvieux d'automne.
Je vous laisse avec le clip de Trust,
Enjoy... & play it louder!!